The Nordpark buildings conform to the strictest standards for energy-efficient operation and sustainability. The buildings easily meet the highest rating of energy performance classified as class "A" (most energy-efficient buildings). This feature translates to significant reductions in operating costs for occupiers and contributes to the sustainability of their business.
Sustainability and minimal environmental impact are key themes in the design of the Nordpark buildings. Occupiers can rely on the highest standards possible in energy saving and sustainability.
Efficient use of space of up to three floors
Layout suitably oriented to the cardinal points
Rainwater management
On-site solar PV power plant
Efficient use of daylight
LED lighting
Condensing boilers with the highest efficiency
Air recovery system
Ventilated facades
Efficient outdoor solar shading
Electric vehicle charging stations
Summer cooling down of halls
Community responsibility and local cooperation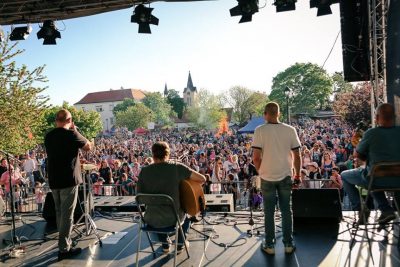 We have a long-term commitment to developing a community-minded approach to our business and aspire to make a long-term positive impact on everything that our activities influence and shape. This includes, for instance, finding effective solutions for our customers, nurturing good relationships with our neighbours, and establishing a long-term partnership with Prague 20 municipality (which includes Horní Počernice) based on mutual trust and fair relationship. Recognizing that our focus can't be only on business, we also aim to have a bit of fun. As a long-term main partner and sponsor of the popular all-day social entertainment event "Witches at Fort Chvaly", which is held annually in cooperation with Chateau Chvaly and Prague 20 Municipality, we support the local community."